Exploring the Fiery World of Melinda's Foods: A Spicy Journey on the May The Smoke Be With You Podcast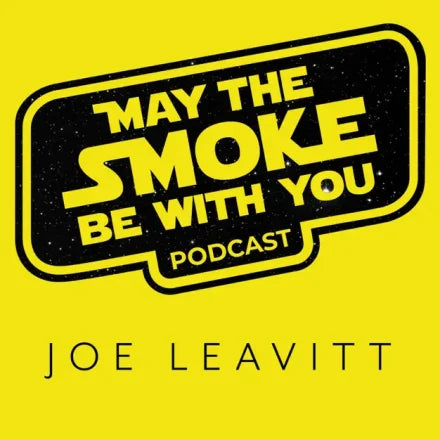 Today, we have an exciting highlight to share with you. On May 18th, 2023, David Figueroa, the co-founder and owner of Melinda's Foods, made a special appearance on the renowned May The Smoke Be With You Podcast, hosted by the BBQ and culinary Jedi himself, Joe Leavitt. In this sizzling episode, David took listeners on a spicy adventure, discussing all things hot sauce, his culinary upbringing, the intricacies of running a business with his brother Craig, and the occasional hiccups along the way. Let's dive into the details and explore the fascinating insights shared during this fiery conversation!
David Figueroa started by sharing his personal journey, beginning with his childhood and the profound impact food had on his culinary perspective. Growing up, David was exposed to a myriad of flavors, textures, and aromas that cultivated his love for all things culinary. These formative experiences inspired him to explore and push the boundaries of flavor, leading him on a path to co-founding Melinda's Foods.
As the co-founder and owner of Melinda's Foods, David revealed the secrets behind the success of this beloved brand. He emphasized the importance of quality ingredients, innovative flavor profiles, and a commitment to craftsmanship. Melinda's Foods has become renowned for its premium hot sauces and spicy condiments, providing flavor enthusiasts with an unforgettable taste experience. David's passion for delivering high-quality products and his dedication to satisfying the cravings of heat-seeking aficionados shines through in every bottle. 
Running a successful business often requires collaboration, trust, and shared vision. David Figueroa and his brother Greg have managed to navigate these aspects with finesse, working together to shape Melinda's Foods into the thriving enterprise it is today. Their collective expertise and complementary skills have allowed them to overcome challenges and propel the brand to new heights. David's insights shed light on the dynamics of their partnership and the bond that fuels their shared success.
In any culinary endeavor, obstacles are bound to arise. David Figueroa openly discussed the challenges faced while running Melinda's Foods. Whether it's sourcing premium ingredients, developing innovative flavors, or adapting to ever-evolving market demands, David highlighted the brand's resilience in overcoming these hurdles. By staying true to their core values and continually pushing the boundaries of flavor, Melinda's Foods has established itself as a leading name in the hot sauce industry.
David Figueroa's appearance on the May The Smoke Be With You Podcast was a true delight for flavor enthusiasts and Melinda's Foods fans alike. This episode provided a glimpse into the spicy world of hot sauce and the culinary journey that brought Melinda's Foods to the forefront. As the co-founder and owner, David's passion and commitment to delivering exceptional flavors were evident throughout the conversation. We invite you to listen to the episode and discover the secrets behind Melinda's Foods' success. Stay tuned for more exciting updates from the Melinda's Blog, as we continue to explore the world of flavor and culinary excellence. May your taste buds forever be ignited with the fiery goodness of Melinda's hot sauces!
Be sure to check out the episode HERE