6 Hot Sauces With the Highest Quality Ingredients | Says EatThisNotThat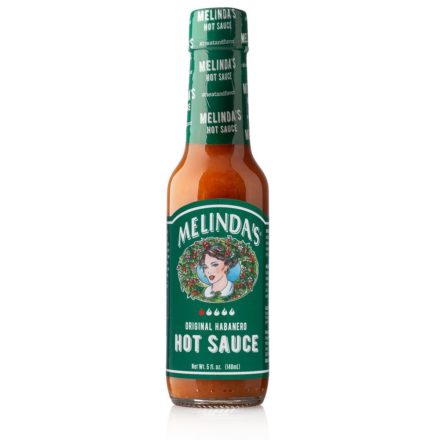 For those who don't need too much spice in their everyday lives, Melinda's Original Habanero Hot Sauce is the perfect high-quality find. Containing only 80 milligrams of sodium, it's also a favorite choice of Dr. Young because of the extra bits of flavor.
"I like this option because it is made with carrots, garlic, and lime—all of which are good for health," she says.
Carrots are full of vitamins and antioxidants, which can do wonders for your health, including supporting your vision and ocular needs, reducing the risk of cancers, and strengthening your bones. Add in brain-boosting garlic and immunity-improving limes, and it's no wonder why this hot sauce is a high-quality pick!